Anther-extracting Machine
M-600D / M-300D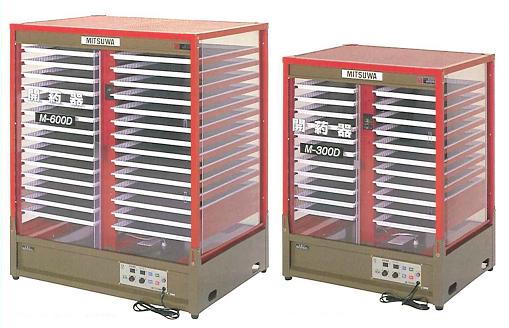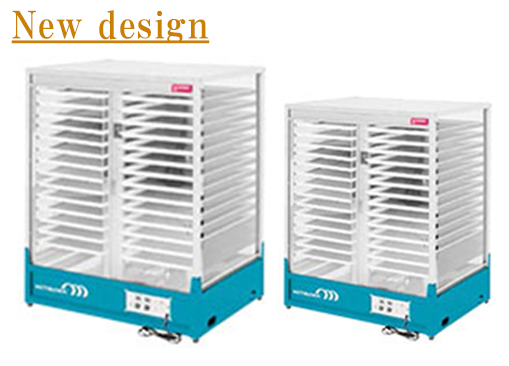 New Stamen Cultivators have appeared,featuring the Most Advabced Mechanism in the 21st Century.Easy operation with digtaldevices,One-Touch Operation for setting temperature.Safety further elevated and their processing capabilities have been further improved!!
If you want to treat your precious pollens,Mitsuwa's Stamen Cultivators must be the first priority.Mitsuwa's Stamen Cultivators are developed by over 40 years'wonderful experiences and trusted by nationwide users in Japan.Mitsuwa'sStamen Cultivators produce an excellent level of pollens with high safety and germination rate.
Standard duration until stamen is opened.
Apple--24~26 (h) Kiwi--10~15 (h) Pear--24~26 (h) Plum and Peach --24~26 (h)
Specifications ; Anther-extracting Machine M-600 / M-300D
Model
M600-D
M300-D
Size/Dimentions
L 73 x W 96 x H 117 cm
L 56 x W 77 x H 98 cm
Weight
70Kg
50kg
Dimentions of dish
38 x 62 x 2 cm
28 x 46 x 2 cm
Number of rungs & dishes
14 layer x 2 row=28 sheets
11 layerx2row=22sheets
Number of natural anther
Maximum7,000cc
Muximum3,500cc
Temperature control
Electric Control
Moisture adjustment
Continuous inhaling & exhausting system by heating fan
Heater
100v-750w
Fan
100v-25w
Timer
Electric timer(for 36 hours)
Flouresent light
100v-6w
Safety device
Tripple fuse/Cercuit control for maximum temperature
Caution!

Stamen Cultivator always takes in air outside and heat the air to warm the stamens inside. So, as the temperature of outside air is lower, the heater runs for longer hours. If the temperature of the outside air is too low, the temperature inside the machine may not reach the necessary level even if the heater keeps running. Therefore, you are recommended to use this machine at a properly warm area indoor the house for saving electricity and more effective operation.