Anther-extracting Machine
MK-402 Model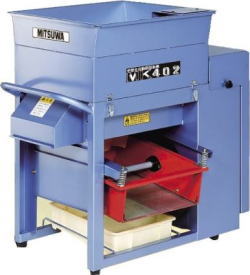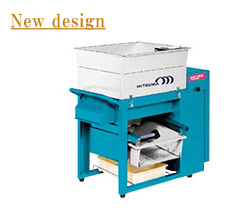 Works continuously. Compact type attached anther shifter.Populer item of mass-processing machine. Ideal for general farmers.
1 STEP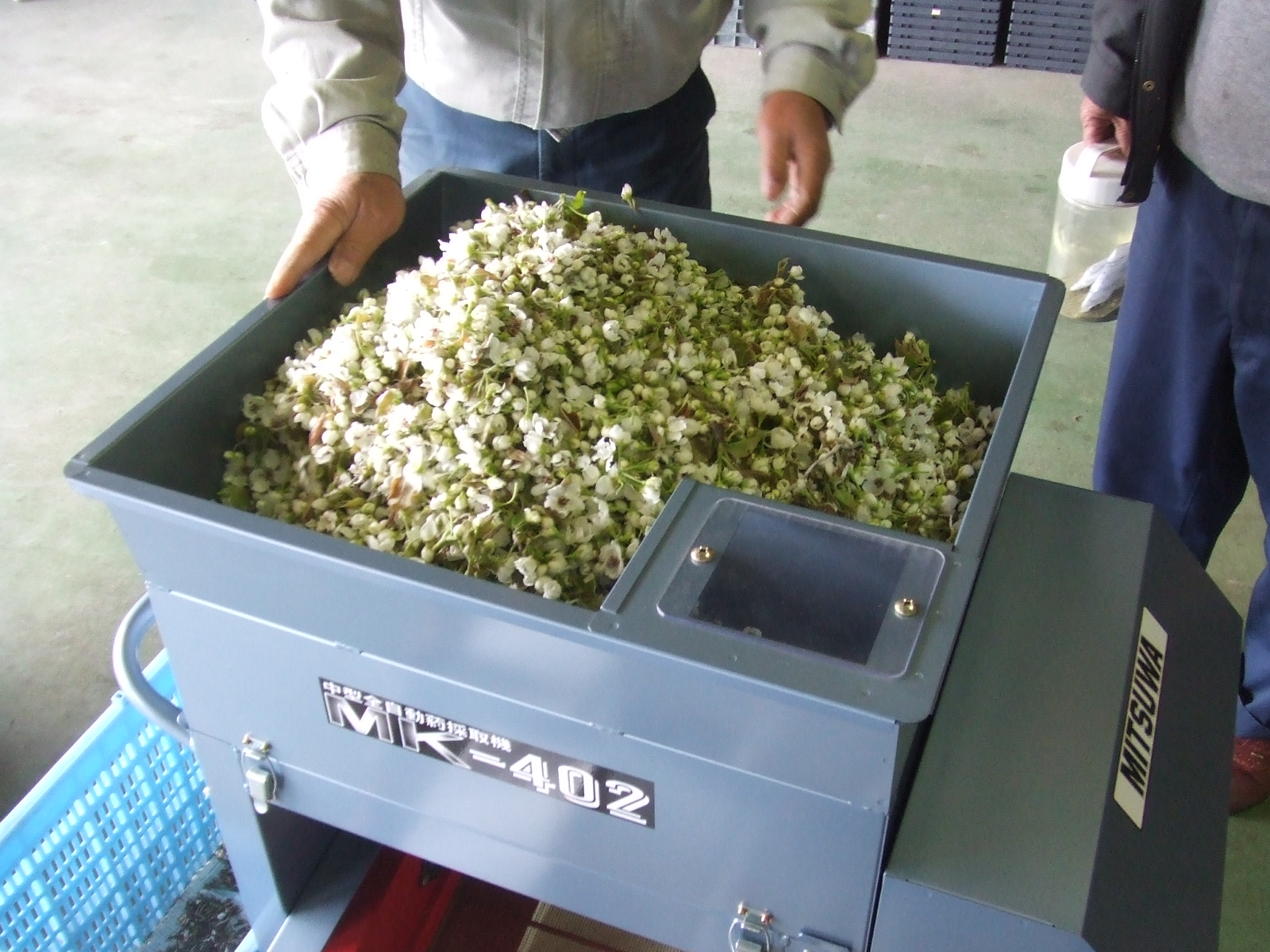 The picked flowers are put into the hopper.
2 STEP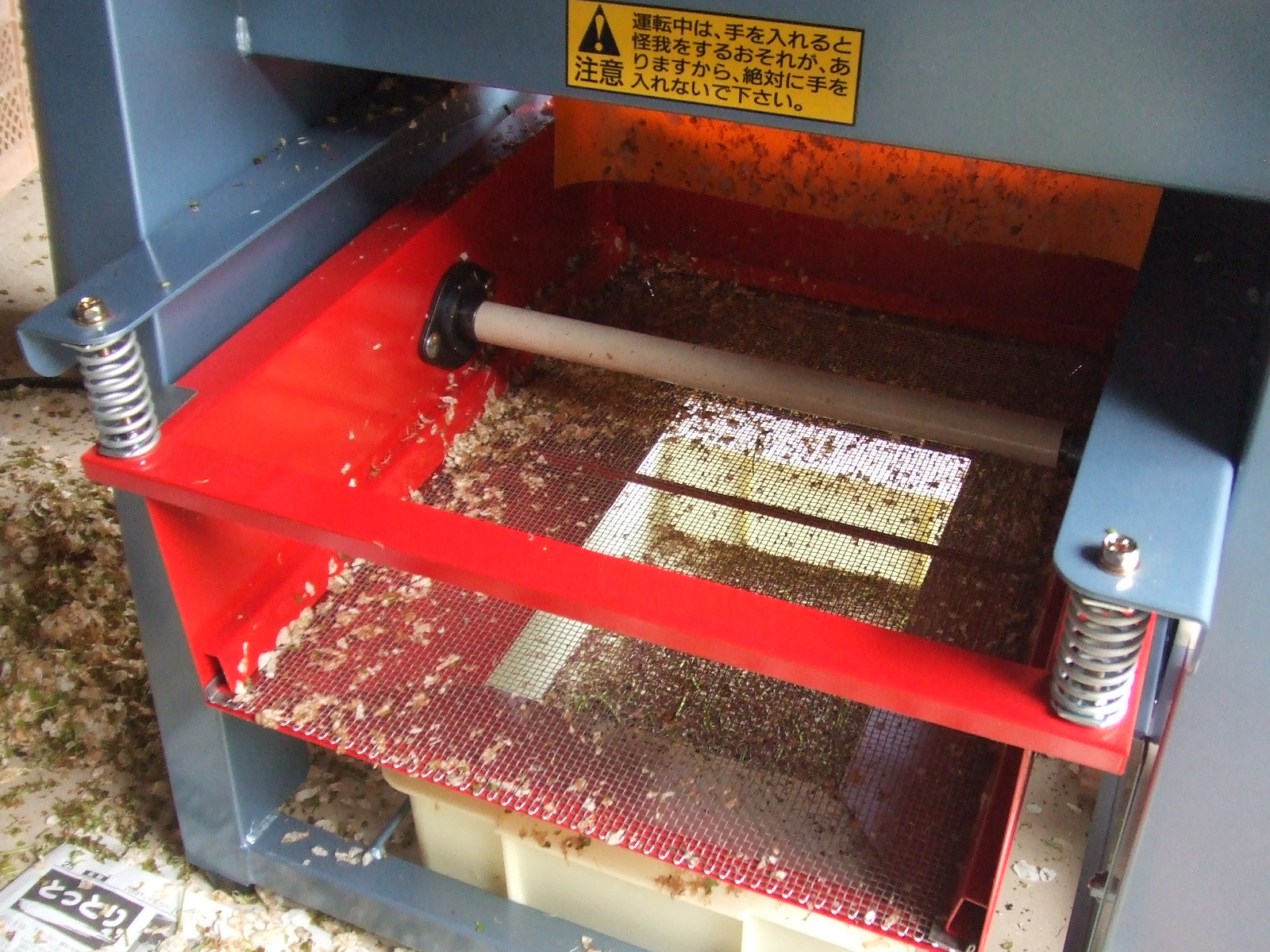 They are poured into the entrance.
3 STEP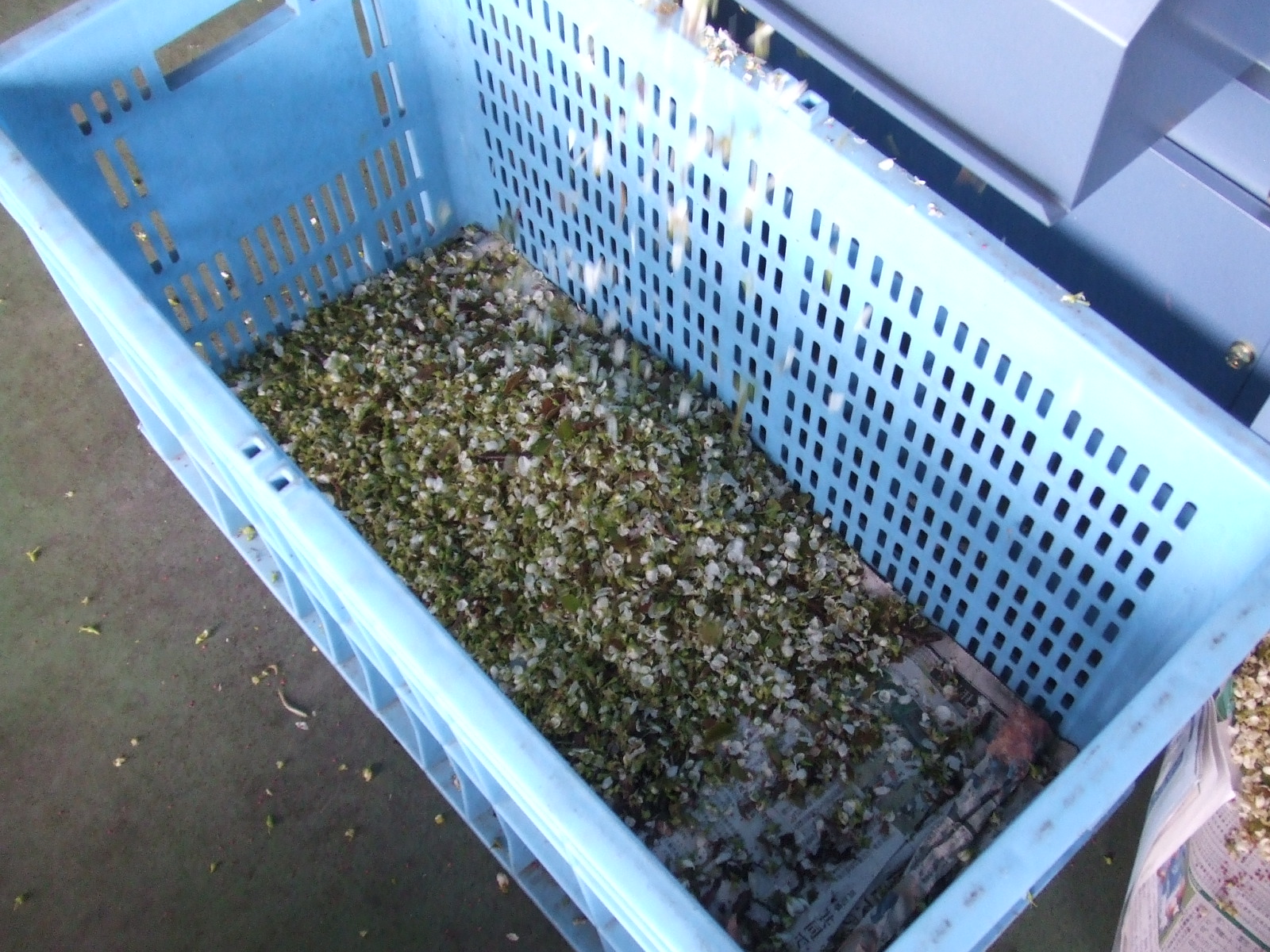 This handling trunk threshes the flowers.
4 STEP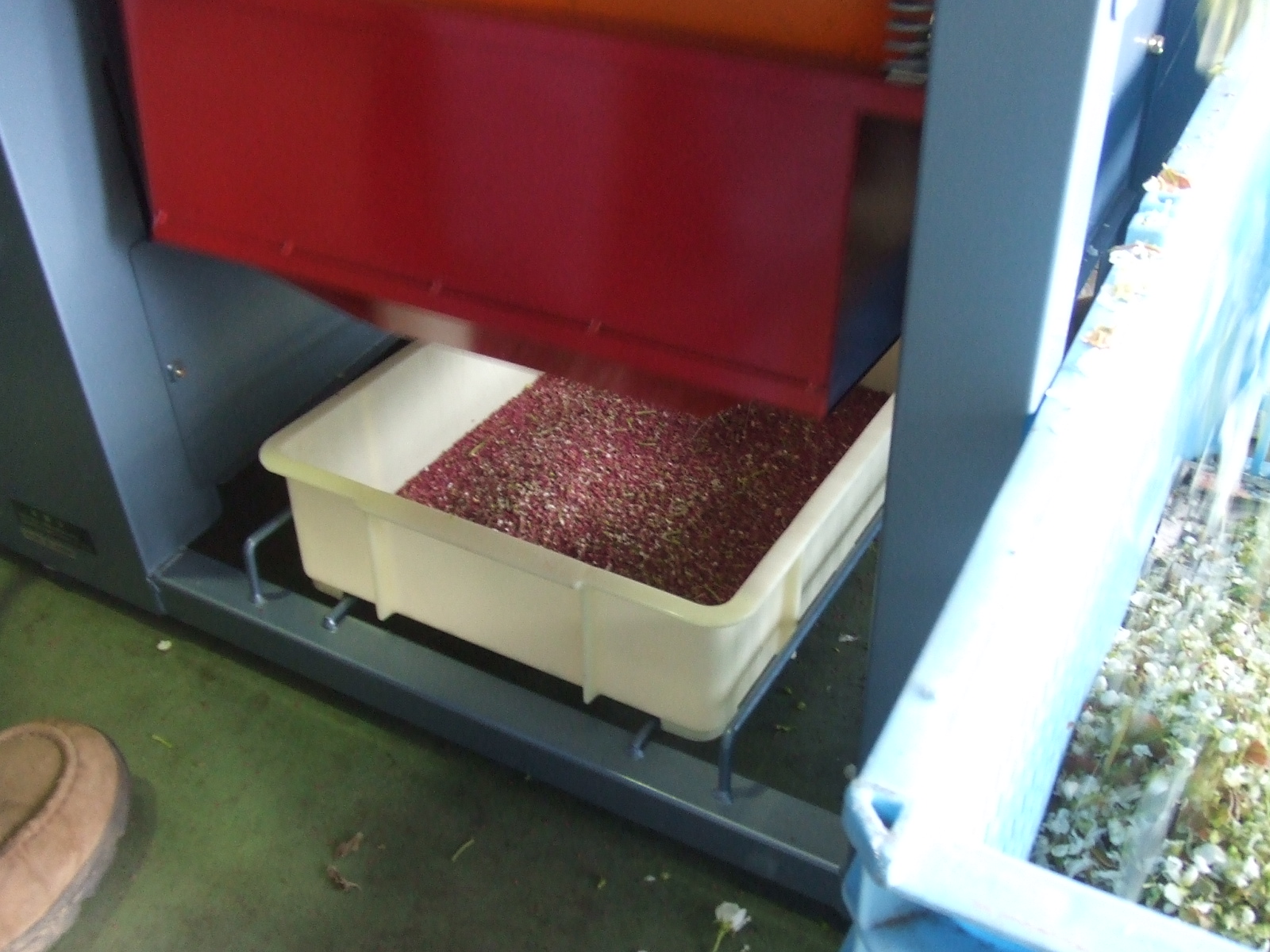 The flowers are successfully threshed and the anthers can be collected.
Specifications ; Anther-extracting Machine MK-402
Model
MK-402
Size/Dimentions
L 89 x W 55 x H 86 cm
Weight
60Kg
Motor
100V-200W
Processing Speed
(flowers) 100kg/h
Equipments
2 types / long net & weaving net